Whew, taking photos of Margaret was less fun than a trip to the dentist. We managed to get a few good shots for Christmas cards, though. What do you think?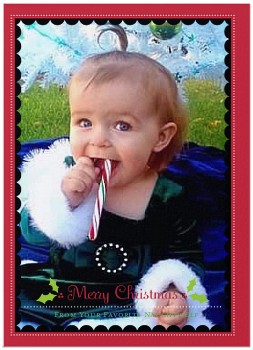 Sweet Holly Story Christmas 5x7 folded card
(Merry Christmas From Your Favorite Naughty Elf)
Here's the inside:
Click to view larger.